---
Summer Residency Program
July 7 - August 21, 2022
Please plan on arriving July 7th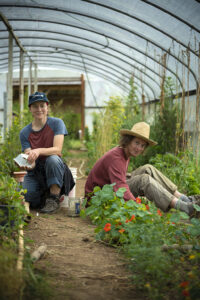 "But do not ask me where I am going,
As I travel in this limitless world,
Where every step I take is my home." 
Dogen Zenji
The Summer Program is an opportunity to explore Zen practice with the support of community and teachers.  Our Summer Program is a special part of our on-going residential program at the monastery. It is designed to give you a genuine immersion in Zen practice, through the practices of meditation, mindful eating, ritual/liturgy, movement practices (yoga/qi gong) and temple work. Guidance from the teachers, classes and retreats/workshops are also an essential part of the residential experience. The beauty and serenity of the monastery itself provides extra support in the process of re-discovering and resting in a calm heart and mind. Summer program can be life-changing and a great opportunity for those looking to deepen their meditation practice and find peace of mind and the innate confidence and clarity that shines through when life is oriented towards presence and acceptance.
The residency fee is reduced to $300 during the Summer Program, though donations during the summer months (or any other time) are very much appreciated. Please email the Director of Training for an application, training@greatvow.org.
Leader: