Zen Community of Oregon is a Soto Zen Buddhist community in lineage of Taizan Maezumi Roshi (1931-1995). Maezumi Roshi's life vow was to plant the Dharma deeply in the soil of North America.
Beginnings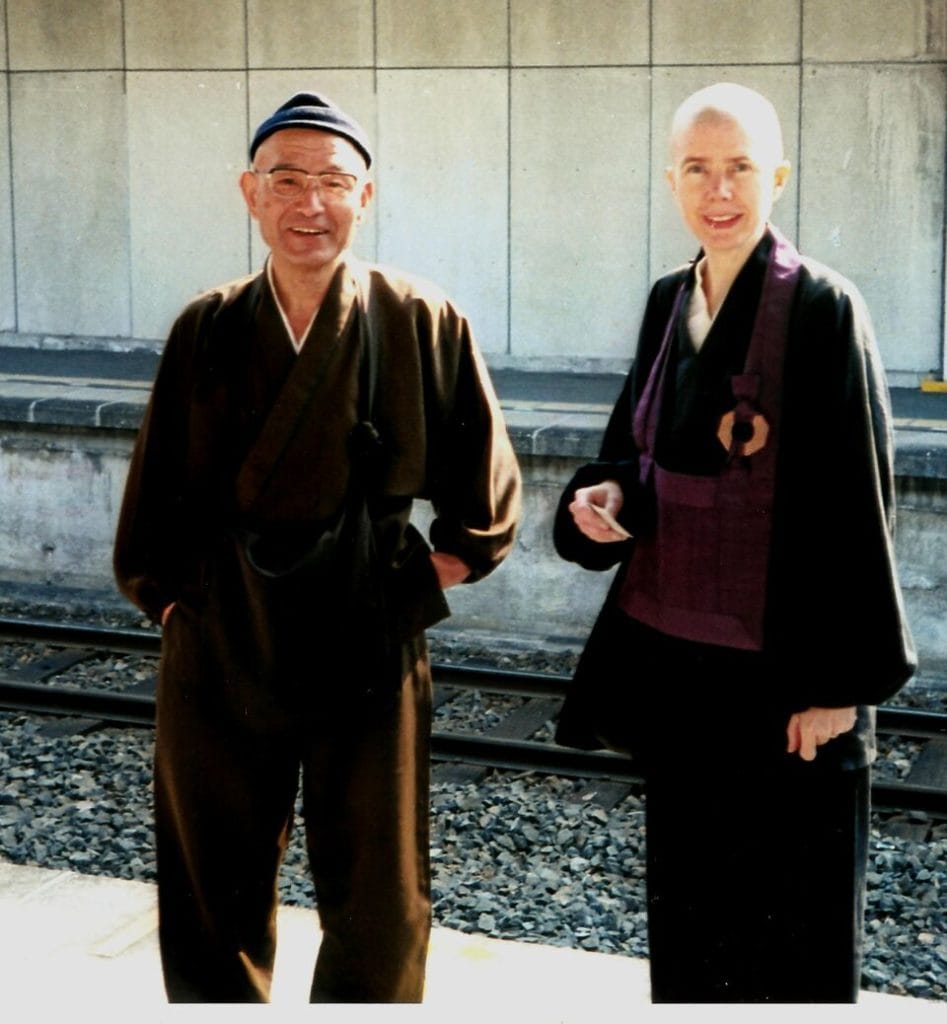 Zen Community of Oregon began when Jim Jordan moved to Portland in 1976 after training in Maine for seven years with Walter Nowick, Roshi. He moved into the second floor of a house belonging to Brian Heald, taught him zazen, and they meditated every morning. They joined with Richard Schweid and Deborah Einbender to form a small lay sitting group. They met informally in the home of Steve Nemirow, a poet, artist, and labor lawyer who was a Portland student of Robert Aitken, Roshi. John Tesshin Sanderson, a priest from Zen Center of Los Angeles (ZCLA) showed up and eventually led the group. In the early 1980s the group began doing monthly all-day sittings, a precursor to the Zazenkai we do to this day, and soon members were attending retreats at ZCLA.
Move to Portland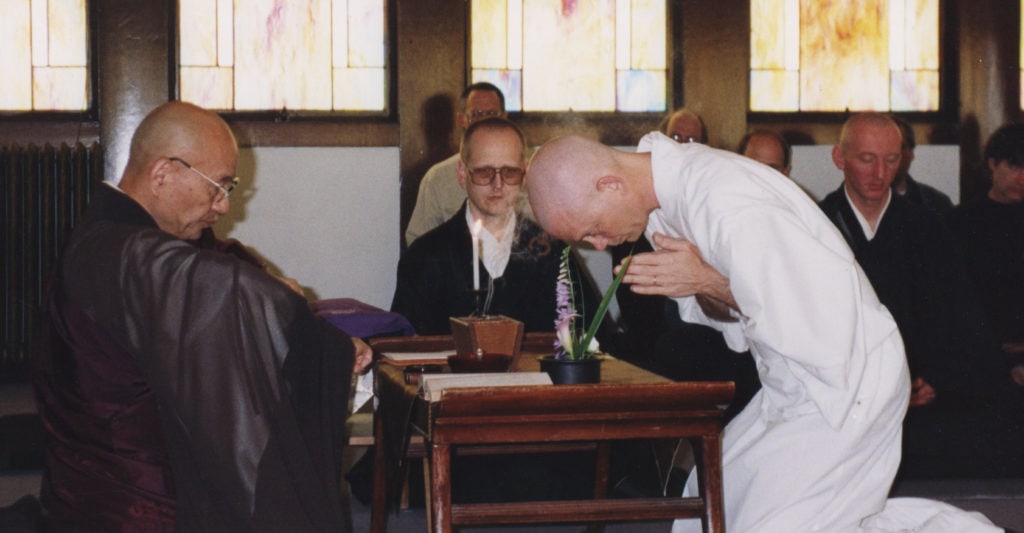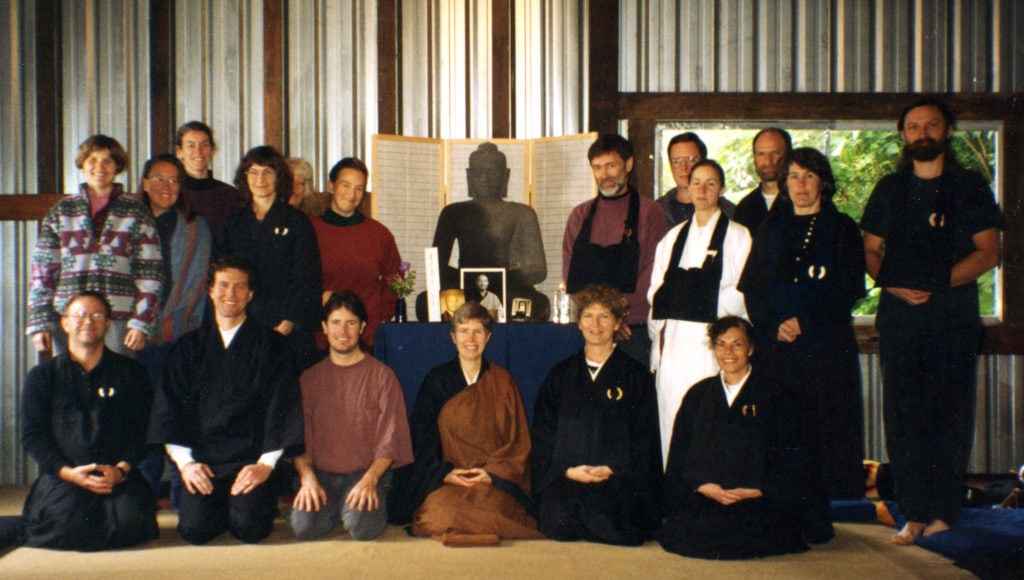 In 1984 Chozen and Hogen Bays moved to Portland from ZCLA and Tesshin moved to Mexico City, where he still teaches today. Chozen was setting up her medical practice while Hogen was working and going to school for a Master's degree in psychology. Chozen started to hold sittings at their house in Lake Oswego and began offering sesshin after a year. Around 1990, they went to Japan for Chozen's zuisei ceremony, the conferring of official teaching status within the international Soto organization, and around this time Hogen was ordained by Maezumi, Roshi.
Portland Dharma Center
Dharma Rain Zen Center's teachers Kyogen and Gyokuko Carlson bought a property in Portland to house their growing group. The Carlsons established the new building as the Portland Dharma Center and encouraged other Buddhist groups to meet there. So in 1990, ZCO moved from Chozen and Hogen's house to meet Thursday nights in Southeast Portland. Sesshin continued to happen at rented retreat centers, sometimes with Chozen teaching, doing sanzen, and cooking for the whole retreat.
Founding a Zen Monastery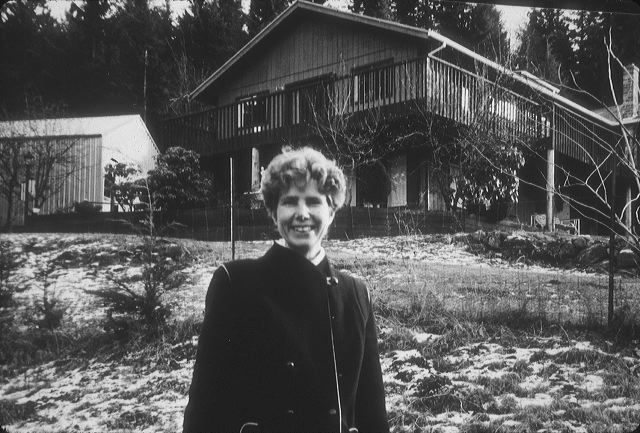 Chozen strongly believed that for the Buddha-dharma to be planted in the Americas, there needed to be places for monastic Zen training and that ZCO should offer a residential facility. A real disagreement developed between some at ZCO who wanted ZCO to remain focused on practice in Portland and those who agreed with the vision for a country retreat facility. By 1990, the Bays bought a property in Corbett, Oregon, began doing retreats and ceremonies, and then a residential program with young residents who became the ZCO's first novice priests. After a decade, a zoning issue abruptly stopped the use of what had become known as Larch Mountain Zen Center and the search began for a new property.
Great Vow Zen Monastery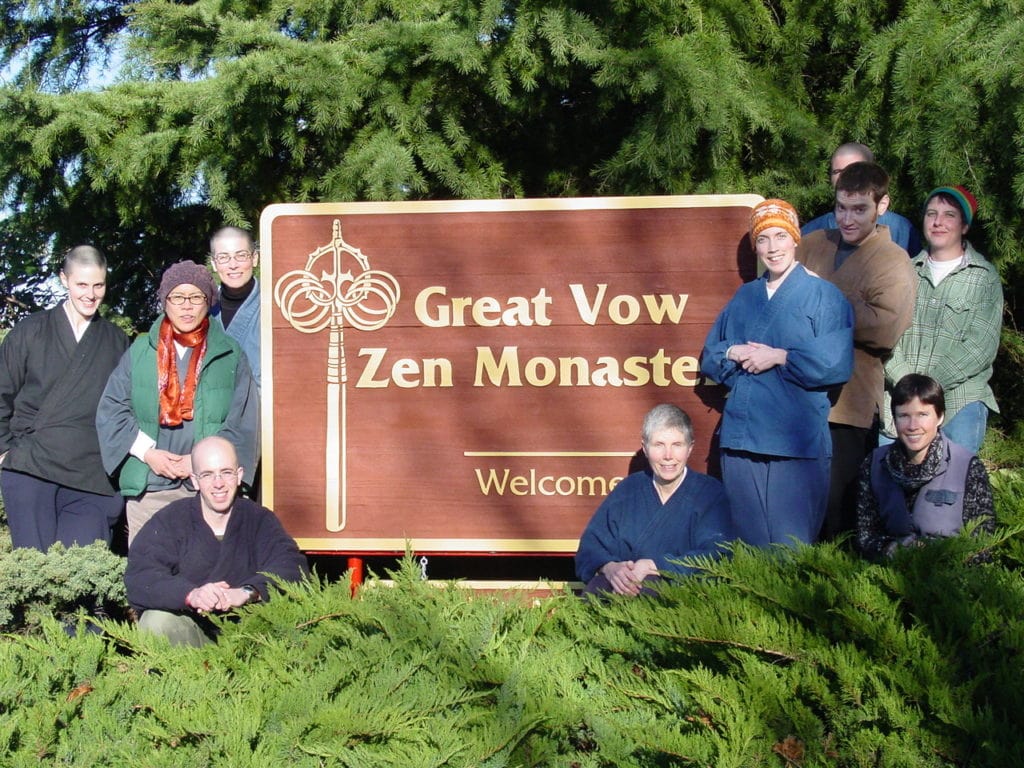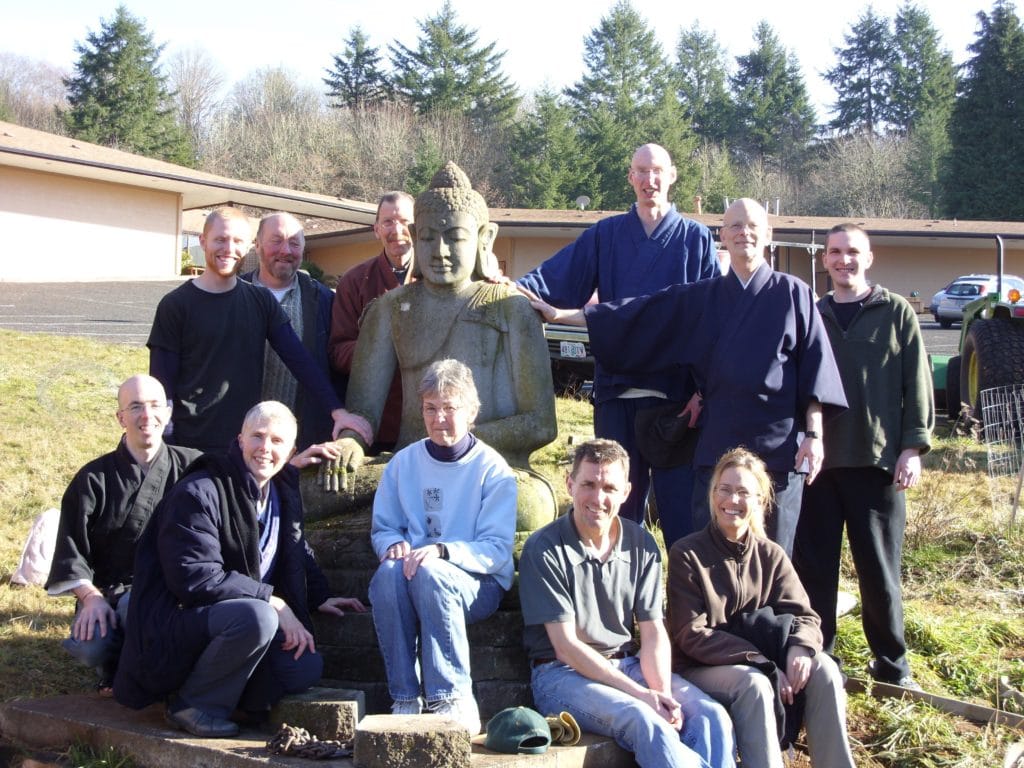 In 2002, the Larch Mountain residents moved into a 1970s-era elementary school purchased from the school district of Clatskanie, Oregon with funds from the Bays, a few large donors, and a commitment from ZCO members to pay off the $1 million mortgage. Great Vow Zen Monastery immediately began with zazen, a calendar of monthly sesshin, and began the slow process of turning a school into a monastery.
In 2005, Chozen led the community on the Jizos for Peace pilgrimage to deliver Jizo images to Japan on the 60th anniversary of the atomic bombings of Hiroshima and Nagasaki. The Jizo images came from all over the world from people inspired to make an offering of peace and reconciliation.
Hogen is Authorized to Teach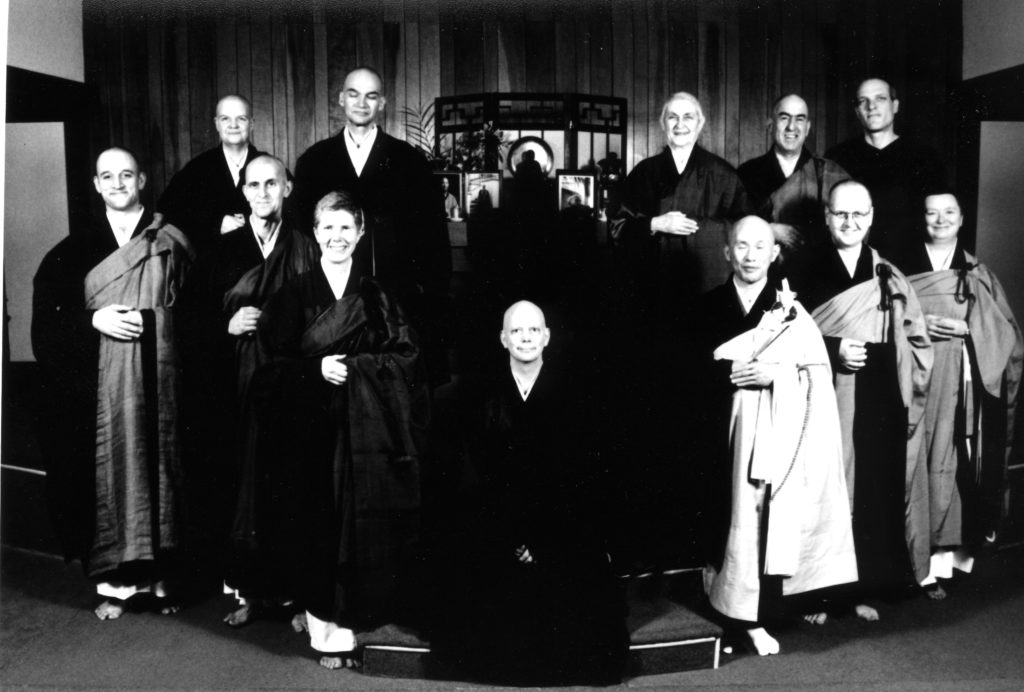 Hogen and Chozen began studying with Shodo Harada Roshi in the mid-nineties, following the death of Maezumi Roshi. Shodo Harada Roshi is a lineage holder in the Rinzai school of Japan. His passion and determination greatly influenced the founding of Great Vow, the teaching and practice in ZCO, and Chozen Roshi's decision to give Dharma Transmission to Hogen.
Heart of Wisdom Zen Temple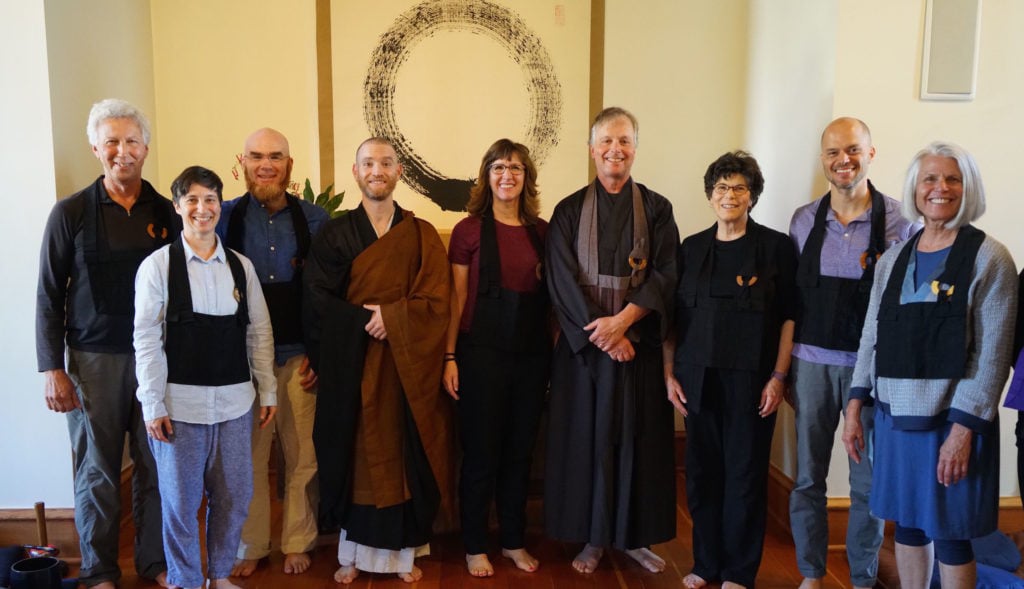 The lay community in Portland was also thriving at the beginning 2000s. Authorized to teach, Hogen was offering weekly sanzen for what was then called the "Portland Program," the lay community practicing at the Dharma Center. Fueled by sesshin and regular sanzen the lay Sangha matured, and in response the teachers started the Sanghakai Program, a three-year intensive to develop lay leaders. By 2005, it was clear that the Portland Program was outgrowing the rental situation so ZCO began a five-year process of visioning, searching, and fundraising that eventually led to the 2011 founding of Heart of Wisdom Zen Temple.
After all the preparation and finding a motivated seller, ZCO was able to buy the building outright. However, the old building (circa 1890s) needed major renovation after years of neglect. Led by Nancy Kodo Conover, the sangha spent thousands of volunteer hours over six months rehabilitating the building and planting a garden for the neighborhood. Heart of Wisdom Zen Temple finally opened its red doors in June, 2011.
ZCO Today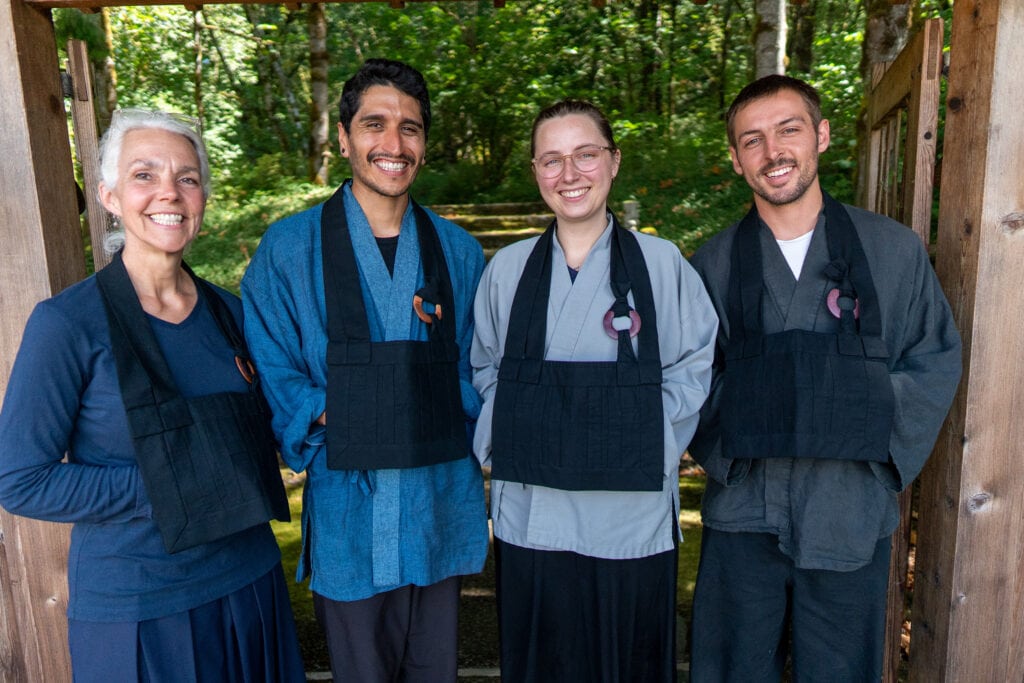 ZCO is a thriving practice community. Great Vow has added a sanzen hut and newly dedicated the Shrine of Vows. The teachers continue to serve as co-abbots training the next generation of priests and have recently empowered several lay teachers. With Heart of Wisdom's renovation complete, a stable practice rhythm has settled there with daily zazen and regular all-day Zazenkai. Most recently members of the community opened a Zen practice house nearby which will allow people to an opportunity to live with other practitioners in an environment that honors the obligations of lay life. All of these developments and changes are continually oriented towards our core mission: for as many people as we are able, offer the Buddha-dharma through authentic Zen practice.