Seed to Supper in Clatskanie
Seed to Supper is a statewide garden education program developed by the OSU Master Garden Program as an initiative to teach more people in lower income areas to grow their own food. Partnering with the Oregon Food Bank there has been much success in Portland and neighboring suburban areas.
Now Seed to Supper is happening in Clatskanie! Born from enthusiasm for farming in our rural communities, Clatskanie received grant money to help create more sustainable food systems that empower the whole community. After a few community wide meetings called FEAST, farmers, community organizers, monastery residents and concerned citizens decided to introduce Seed to Supper to Clatskanie.
Monastery residents Kennyo Patrick Dunn, Myoyu Haley Voekel and Korin Fallon Roderick will be serving the roles of instructor and mentors in this exciting community wide gardening initiative, and other residents will be working as volunteers. The first community garden work day is this coming Monday!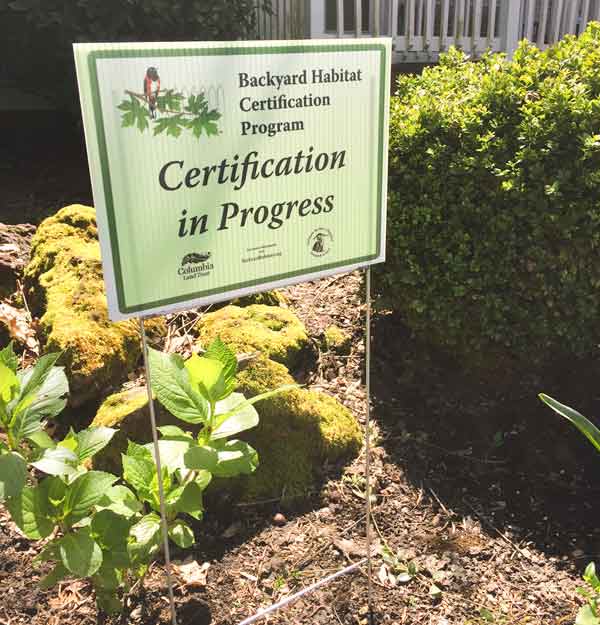 Restoring Native Habitat
Trillium House and Heart of Wisdom are connecting with Columbia Land Trust to help restore native Northwest habitat in our yards and gardens. This program is a broad effort to conserve and restore land throughout the Columbia River region by removing invasive weeds, plant native plants and providing habitat for wildlife and creating healthier communities.
To read more about this program and its goals click here.
Thank you goes to Heidi McGreal who initiated this for both Trillium House and Heart of Wisdom. Trillium House has some goals to meet as they are in progress for certification while Heart of Wisdom was certified on the spot! Certification is based on removal of invasive species, use of native plants, reduction or no use of pesticides, wildlife stewardship, storm water management and education.
If anyone is interested in doing this at their home or helping at HoW or Trillium contact Kodo.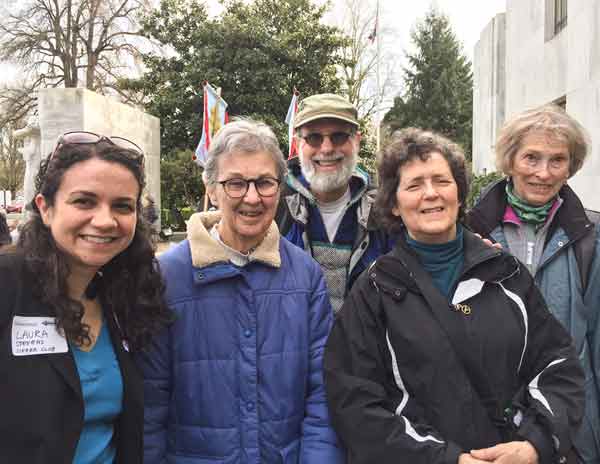 Lobbying for Environmental Justice
Five Heart of Wisdom members attended the Oregon League of Conservation Voters and Oregon Conservation Network's Lobby Day in Salem March 27. During the morning session we were briefed on the 2017 legislative priorities for a Heathy Oregon. In the afternoon we were able to meet with our local representatives and senators to explain and lobby for the bills which are important for the health of our environment and the people who live here. A brief overview of the bills that are supported through Climate Justice: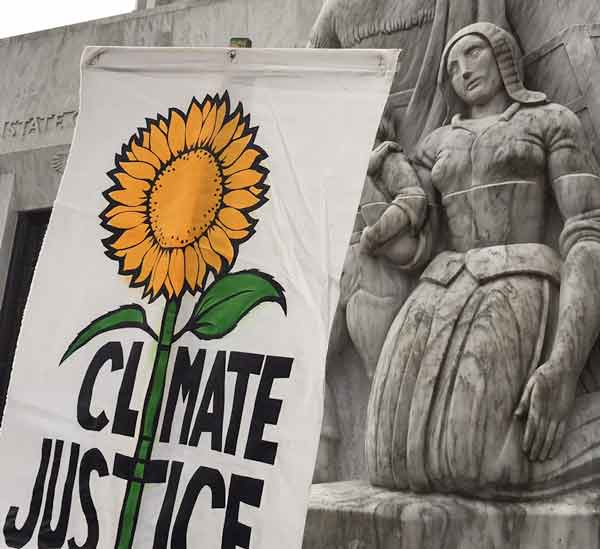 Clean Energy Jobs SB 557 — This is known as a cap and trade bill. It puts a cap or limit on Oregon's climate pollution, price all qualified pollution that goes over the cap then use that money to invest in clean energy with at least 35% of it going to reduce pollution in low income, rural communities, communities of color and impacted workers.
Retiring Oregon's Dirtiest Diesel SB 1008 — using Oregon's share of the VW settlement to jump start this program to reduce toxic diesel pollution.
Save Elliot Forrest SB847 — allows 83,000 acres Elliot Forest to remain in trust.
Protect Oregon;s Rivers from Suction Dredge Mining — SB 3 This is a form a recreational gold mining which harms streams, native fish and habitat.
Transportation for Oregon's Future — many parts of this but includes safe routes to school,new transit, biking and walking.
Supporting the State's Budget — advocating for stable funding for preserve valuable resources for future generations.
It was very interesting to see how our legislative process works (remember civics class?) and meet with people from all over Oregon interested in environmental issues. This was an activity of the Climate Change Discussion Group which meets monthly at Heart of Wisdom the first Sunday of the month 5:00 to 6:30. Everyone is welcome to attend. We are an educational group along with sharing resources and current environmental concerns and issues.
Who went:
Bob Wilson, Betty Reiyu Scholten, Judy Mukyo Perry, Kodo Conover and Laura Stevens was there as part of her work.