ZCO hosted its annual Founder's Day benefit dinner with the Bodhidharma-inspired theme "Eyes Wide Open to the Future." All money raised went to help pay off the monastery's mortgage.
Sangha member Janine remarked how in previous groups, the asking had been more aggressive. "Maybe they would raise more money that way," she said, "But then people might feel like the monastery owed them something. Here, it really is all our monastery."
Venerable tenzo Kisei and her cooks brought to life a bounty of rainbow-colored vegetables, including the shining star Oregon-inspired mushroom risotto with roasted peaches.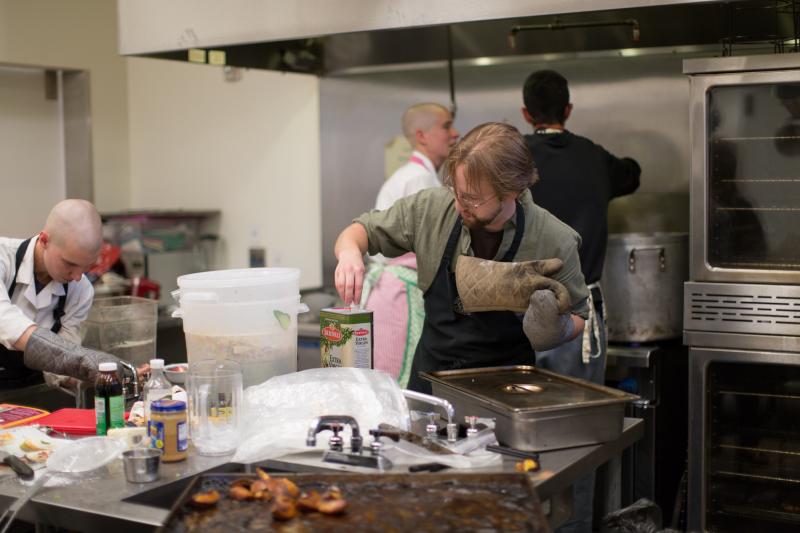 A variety of zen-enthusiasts shared their talents onstage to entertain guests. Kyosei warmed up the crowd with her uniquely unabashed stand-up comedy.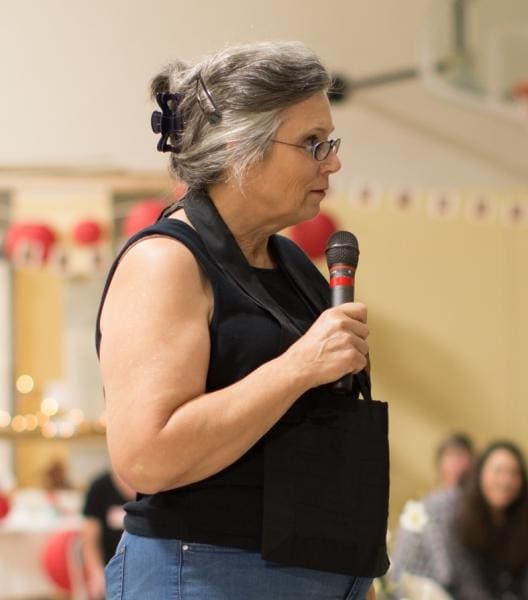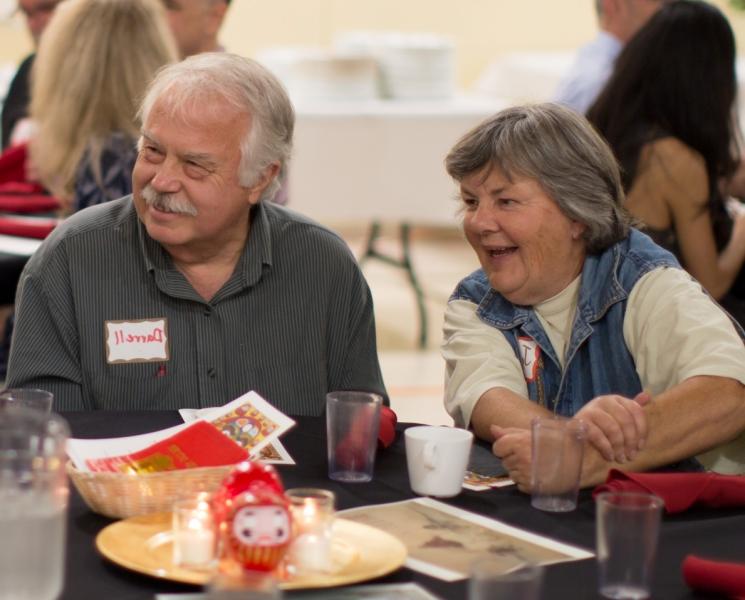 The "Lumpy Zafus" sang their hearts out to inspire guests to let up on the Inner Critic and realize the way they're exactly who they should be.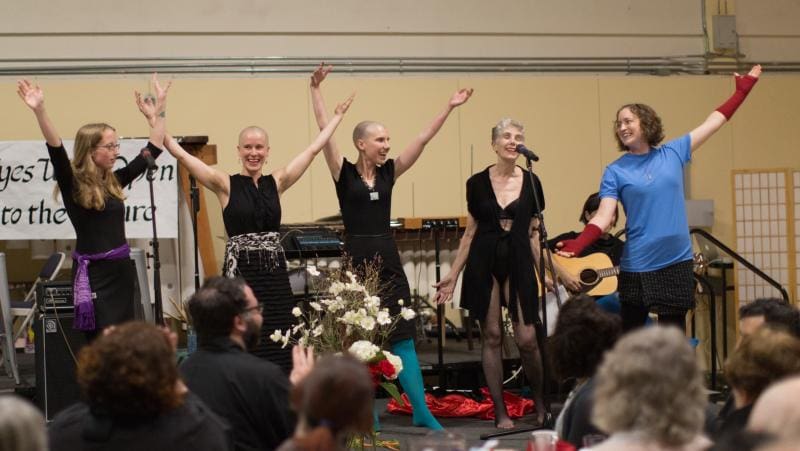 The Deadly Seven arrived with a new take on the old stereotypes about Pride, Gluttony, Greed, Anger, Lust, Envy, and Sloth to transform those difficult energies into powerful Buddha wisdom.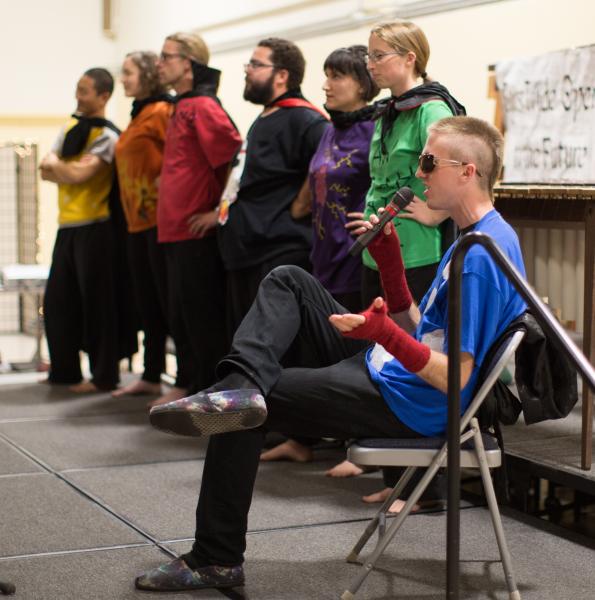 James and his guitar expounded the Dharma through a "soulful, emotionally potent demonstration of the sometimes chaotic, sometimes ecstatic inner environemnt as cosmic vibrations," obsered monastery resident Patrick.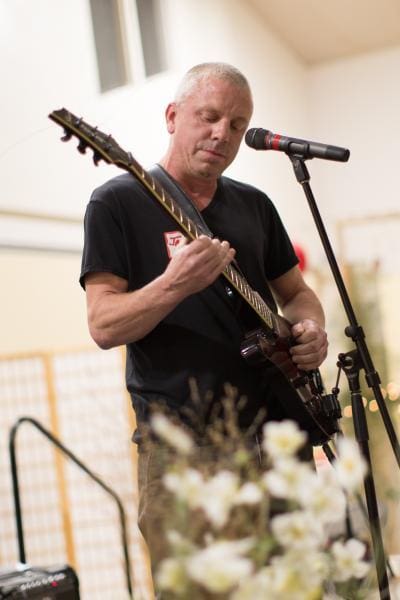 Audience members delighted at the appearance of a mysterious sequined Southern Belle named Goldie inviting guests to help out "that fine, handsome young man" raise money for the monastery.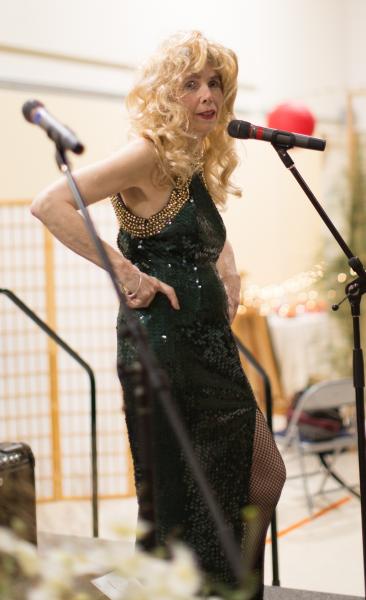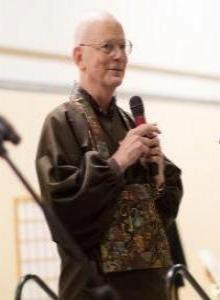 Our capable emcees for the evening Jomon and Bansho took a break from reading Bedtime Stories of Bodhidharma's fabled journey to shake it on the dance floor…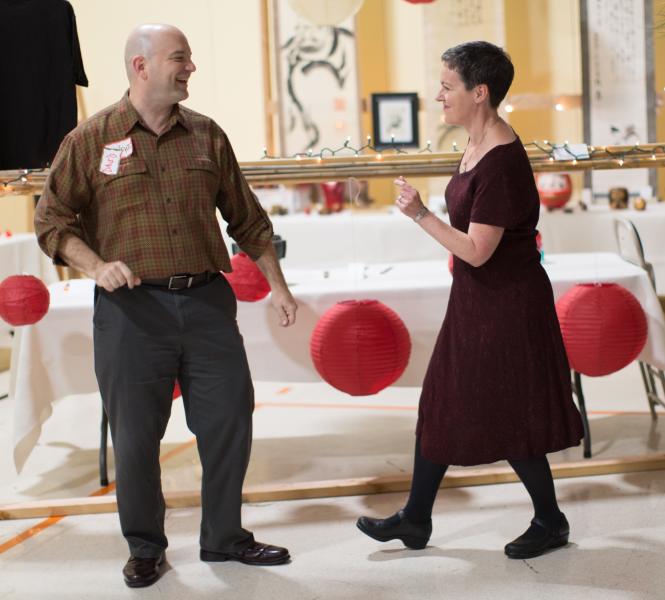 …and were soon joined by a hall full of exuberant revelers.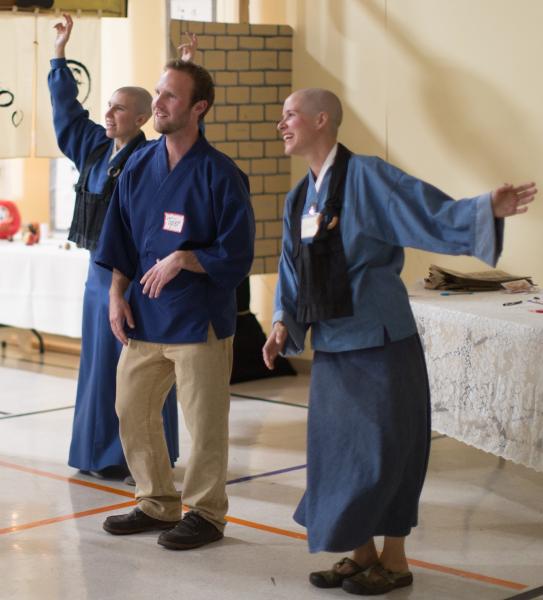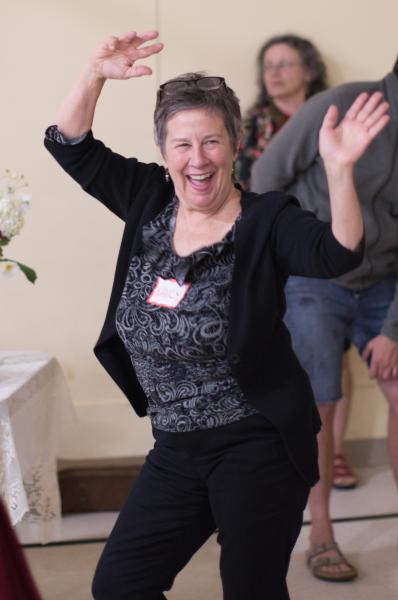 Photos by http://oliviaashtonphotography.com/
Contact Janet: stories@zendust.org