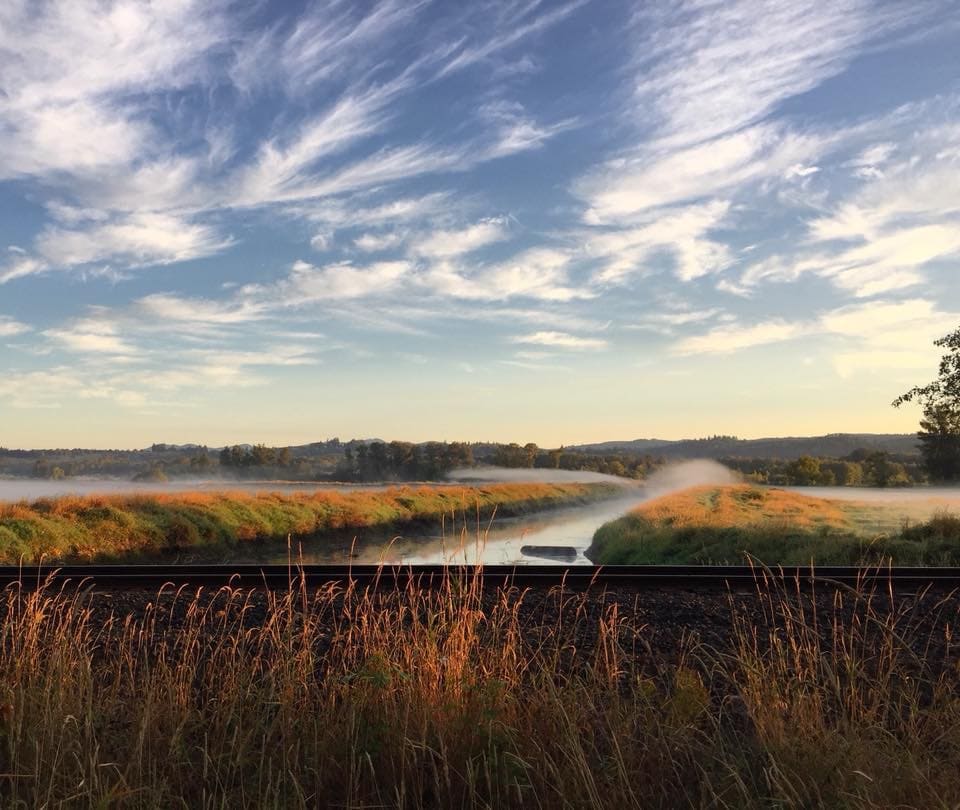 The image above is an image from the Columbia River Valley – the area that is being contested.
Update: Comment period extended to January 27, 2021.
Many of you have enjoyed the peace, serenity and open skies of Great Vow Zen Monastery. Many of you have found the location of the monastery situated in a temperate rainforest in the Columbia River Valley to be a sanctuary of healing. So many beings — deer, coyote, raven, salamander, red-wing black bird, geese, bald eagle, turkey vulture, osprey, crane, bushtit, rabbit, opossum, tree frog, dragon fly, nutria and so many more make the Columbia River Valley their home – and we have managed to cohabitate together in a way that supports a healthy ecosystem.

The Port of Saint Helen's owns the land that rests directly adjacent to the Columbia River – the land that we rest our gaze on whenever you look across the parking lot and into the valley. They have been trying for years to rezone the land from agricultural to industrial.

The County is asking for written testimony (by January 27) on the single issue of whether the proposal to rezone industrial is compatible with other adjacent properties.
Please send written testimony telling the county that it is not compatible for a spiritual sanctuary to sit on top of an industrial complex. Voice specifically your concerns about the noise and light pollution, the air pollution. Speak to the disruption of habitats. Tell them how important the monastery is to you, both the place and the practice. Tell them how important this land, the beings who live on this land and this river is to you. Tell them where you come from, why you travel here, let them know that the monastery is your home too.

Please send your testimony to the address below
Board of County Commissioners' Office
Room 338
230 Strand Street
St. Helens, OR 97051

Written testimony is best. If you feel that you are unable to write a letter, please at least take the time to click the Take Action link below and send an email to the county commissioners. 
Thank you for your time. And please do make this a priority. I don't know if the county knows how many people take refuge here. Your voice really could make a difference!
Submit your comment electronically: https://www.columbiariverkeeper.org/take-action/port-westward