Hogen Bays, Roshi began practicing in 1968 with Philip Kapleau, Roshi and was part of the residential staff at Zen Center of Rochester in Rochester, New York until 1975.
He lived and trained at Zen Center of Los Angeles under the direction of Taizan Maezumi, Roshi from 1980-1984. In 1990 he took priest's ordination with Maezumi, Roshi. After advice and consultation with Harada, Roshi and other Zen teachers, in 2000 he received Dharma Transmission from Chozen, Roshi.
Since 1990 Hogen has continued his Zen studies with Rinzai Zen teacher Shodo Harada, Roshi, abbot of Sogen-ji monastery in Japan and One Drop Zendo in Tahoma, Washington.
He has been a leader of Zen Community of Oregon since 1985 and worked full-time for the sangha since 1997. He is co-abbot of Great Vow Zen Monastery.
Hogen holds a Naturopathic Doctor (ND) and Master's Degree (MS) in Psychology. He worked for the Oregon Department of Corrections for 15 years.
Hogen is a lifelong and devoted student of the Dharma and continues to broaden his practice by studying with teachers outside the Zen tradition.
Events with Hogen Bays, Roshi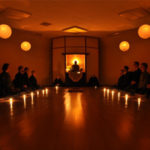 December Sesshin - Rohatsu
December 4, 2022
ROHATSU SESSHIN IS FULL FOR IN-PERSON PARTICIPATION. PLEASE REGISTER TO ATTEND VIA ZOOM. The light of the Buddha's awakening has not dimmed. This very moment, alive, awake and luminous. Each year people from all over the world gather to celebrate, to sit in stillness and to be nourished by this truth. All over the world people join in the ritual of Rohatsu sesshin. This sesshin is the culmination of a year of practice and is also the culmination of our fall Ango practice period. At many centers and monasteries, this is the most valued sesshin of the year, and may…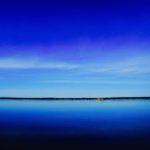 The Resilient Heart: Compassion, Inquiry and Spiritual Practice: A Week-long Workshop
January 16, 2023
This event will not take place on zoom. Resilience is our individual capacity to thrive in demanding situations, and to get back up when we are 'knocked down.' The choices we make when responding to difficult situations and our attitude and willingness to act demonstrate resilience. Working together, we can support, with compassion, resilience in ourselves and in our fellow human beings. We will investigate these themes in a retreat that is part meditation, part teaching, part personal exercises and part discussion. We will use Byron Katie's method of inquiry called The Work to investigate our core beliefs and fixed ideas which…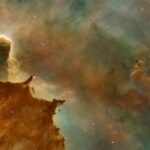 March Sesshin - Deep Listening
March 17, 2023
How does the heart respond to the song of the kettle or the crunch of gravel below our feet? How do we attend to the field of sound that is our life? During this sesshin we come together in joyous recognition of the power of deep listening, and sink into the rhythms of our wild, wonderful and mysterious life. How do we listen to the sweet melodies of our favorite songs or the grind of an old furnace? Everything is calling out to us! Awaken! Hello! I love you! We will offer our love and kind attention to the whole…